The World Cup is in full swing, and matches being held at 2 p.m. or 5 p.m. does not make life any easier for soccer fans. What's the solution? Ask the government to eliminate the time difference with Russia. Or, follow match scores on mobile devices, tablets, computers, anywhere, anytime! Here's a quick no-frills way to follow the FIFA World Cup! 
On your computer
To avoid arousing the suspicions of your office manager, who is especially watchful at this time of year, avoid typing "World Cup" in Google… If you want to be more discreet, use the integrated search function instead.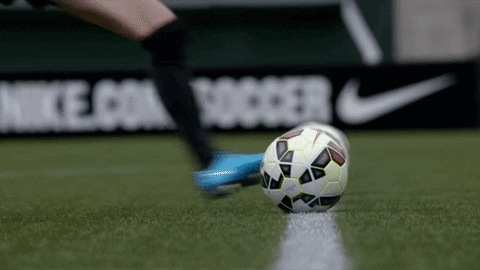 Windows
In Windows, you can bypass the usual Google searches. Type "World Cup" in the search bar without pressing the Enter button. The results of today's matches as well as the list of the next day's matches will be displayed.
Mac
On your Mac, Spotlight can show you the results of today's matches as well as what matches are coming up. Click on the icon in the menu bar or press Command + Space and enter "World Cup."
Or, ask Siri. Press the Siri button in the menu bar and say "World Cup." Siri will take you directly to the match schedule!
Smart speakers
If you have a smart speaker like Alexa or Google Home, use it to follow the soccer matches!
Google Home
"Hey, Google, World Cup" is your open sesame to get today's results and the next matches. For the results of previous matches, just say "OK, Google, World Cup yesterday."
Alexa
On Alexa, you will have to do a little bit of work and set up a skill. Go to alexa.amazon.com and click Skills in the left menu. Look for World Cup Daily. To use this skill, say "Alexa, open World Cup Daily." Now you can interact any way you like and receive the latest scores, ask about the teams and players, and more.
You can also add World Cup Soccer to your daily news briefing.
On your smartphone
Of course, there are countless ways to follow the 2018 World Cup on your smartphone. Here are the easiest and fastest ways.
Android
Use Google Assistant: press and hold the Home button and say "World Cup." You'll get the latest results or the scores of the games in progress.
iOS
Ask Siri questions just like you do on your Mac. You can get broader results by saying "World Cup" or you can target today's scores by saying "World Cup today."
If you don't want use these assistants, you can download a dedicated app, such as theScore, which is the official World Cup app or you can use Forza. In fact, there are tons of apps that will deliver your daily dose of World Cup Soccer.
To your TVs! Let's go USA, and enjoy the game!