Before the lockdown, working from home was already widely recommended by the government in general to limit the spread of the corona virus. Today, most businesses (those that can do it) have had no choice but to close their doors and encourage their employees to work from home. While this is a normal routine for some workers, the temptation to become a couch potato and binge watch a few series in your pajamas rather than working can be a real temptation.
To stay focused and productive, you need to have self-discipline and establish some simple routines in order to be effective. Here are the first 5 rules to put in place:
1. Do not change your morning routine
If your employer is paying you to work from home, you must keep in mind that each day spent at home must be properly treated as a working day. So, despite having your routine turned on its head, you should still get up at the same time as usual (although you can allow yourself the luxury of a few more minutes in bed as you don't have your usual commute) and get dressed! You wouldn't go to the office in pajamas, night gown or especially not in your birthday suit (everyone has their little bed time secrets, but that is not our concern). Look at it from this perspective so that you start your day in the right frame of mind.
2. Find a quiet place to work
If you are alone at home, finding a quiet place to work should actually be a breeze. On the other hand, if you find yourself (like many) with your children at home too, it will be essential to arrange an area exclusively dedicated to your work activity with an internet connection.
If you don't have an office, it could be a room away from where your little monsters run rampant. If space is a bit limited, choose a room where you can set up an office and your work bits and pieces. In any case, you will need to be able to separate your family life from your work environment.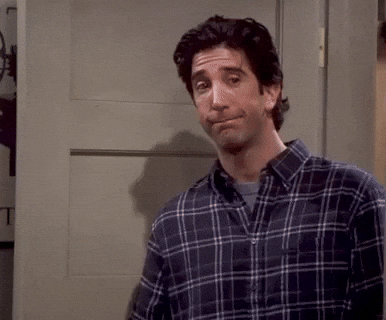 3. Tell everyone in your home
There is nothing worse than being interrupted when you are concentrating on a work task or being disturbed in the middle of a phone call with your boss or a colleague. If your family is not used to seeing you work at home, the transition can be complicated – especially with younger children. It is therefore crucial to explain the context correctly to each member of your family, children and partner.
You need to inform them that you need to work from home like many people, and that you need absolute peace and silence during your telecommuting hours. Also explain that unless there is an emergency (over and above a missing teddy), no one should come and disturb you.
4. Organize your schedule
There are those who advocate total anarchy of working hours and those who, completely destabilised by the events, will spend 15 hours behind the desk without taking a break. It is very important to arrange time slots according to the days of the week, and do so in agreement with your bosses depending on whether you have a full or part-time employment contract.
Efficiently managing your schedule will allow you to maintain the balance between private and professional life, as well as also optimally using each working day without it going in all directions and ending up becoming counterproductive.
5. Adopt good habits to keep in touch with the company
Obviously, your bosses will want to know that they can count on you and will want maximum transparency, both in your work and in the organization of your days.
When setting up home working with the company, whether you are in public service, responsible for human resources, in teleprospection, IT or otherwise, wherever possible look to social networks or instant messaging apps such as WhatsApp or Slack for morning greetings and to exchange the latest gossip at break time, just as if you were in front of the coffee machine in your office. Doing this helps keep you from feeling isolated.
Finally, whether you are a manager or an employee, take the time to inform your colleagues if you need to be away from your workspace. You wouldn't normally head off to a doctor's appointment or do your shopping without informing those you work with beforehand. It's the same when working from home! Because although this employee practice is provided for in the labor code, if you were to have an accident on the way your company would be responsible, which is a liability it could do without.
By following these few simple rules, your period of working from home should go smoothly. And who knows, you might even get a taste for it!
Need equipment to make working from home as comfortable as it could possibly be?