Coming soon to an e-graveyard near you is Google's highly-rated Pixel 3a smartphone. Released only one year ago, this list-topping Android device is being quietly discontinued by Google — despite rave reviews and success on the market.
The endangered smartphone species of 2020: Pixel 3a and Pixel 3a XL
Google's Pixel 3a comes in two variants: The 3a, starting at just $399, and the 3a XL, starting at $480.
The 3a, rated one of 2019's best smartphones, is a more affordable version of Google's Pixel 3 flagship model. It's widely acclaimed by critics for offering premium features at almost half the price of standard smartphones on the market.
Google was one of the first big smartphone manufacturers to launch a device in the United States that was significantly cheaper than other popular smartphones, such as Apple's iPhone and Samsung's Galaxy S series — while still offering all the bells and whistles of a standard smartphone.
But don't let Pixel 3a's low-cost pricing mislead you. This bang-for-your-buck device doesn't skimp on professional specs. Its camera takes stunning photos with features like night sight, portrait mode and HDR+. Its fast-charging battery gives users up to seven hours of autonomy. And its stereo speakers, sharp screen display and elegant design meet the expectations of any modern-day, demanding smartphone customer. The Pixel 3a has it all.
Although the Pixel 3a is currently number four on Amazon's "Best Sellers in Unlocked Cell Phones" list, it's also listed as "out of stock" on the US Google Store. The company says it has completed sales of the phone, but that the device will remain available through other channels, while supplies last.
For many smartphone users, a big question remains: Why is Google getting rid of this gem of a phone just one year after it was released? In short, to make room for the new Pixel 4a smartphone. Like the Pixel 3a, the 4a model will serve as a lower-priced alternative to Google's current flagship smartphone, the Pixel 4.
The tech company also needs to stay competitive in the market. Other smartphone makers began producing midrange alternatives to their more expensive models after seeing the success of the Pixel 3a. Apple, for example, brought back its low-cost, compact iPhone SE and Samsung launched the affordable and compelling Galaxy A50.
Now, Google needs to keep up with its new-found competition. And while the launch date and specifics haven't been announced yet, the Pixel 4a is rumored to have a larger display screen, better performance, faster processor and improved camera. Insiders also predict that it may be offered at an even lower initial sale price than the Pixel 3a.
Save your wallet (and the planet)
But don't let a new list of specs fool you into an unnecessary purchase. Tech giants like Google, Apple, and Samsung play into consumer obsessions with purchasing new devices by launching smartphone models every year or two, even when their previous model works perfectly fine. They also rely on the fact that disappearance from their stores is enough to render previous models obsolete in the minds of consumers. And consumers are now used to quick smartphone obsolescence. We don't think twice when we're told it's time to buy a new, freshly launched device.
But the Pixel 3a is — now more than ever — an amazing phone at a bargain price. And while the Pixel 3a is sold out in the US Google Store, it's still available on Back Market at huge discounts of up to 80%. Save some of your hard-earned cash for other purchases and buy the stellar Pixel 3a or 3a XL instead of the Pixel 4a.
But the reasons for fighting the temptation to buy the latest smartphone model go far beyond saving money. Our consumerist habits are having a devastating impact on the environment. Rapid technology changes, low initial costs, and planned obsolescence have resulted in a fast-growing excess of smartphones on the market.
There are more than three billion smartphone users worldwide, and the average phone is only used for two years before being tossed into the garbage. At that rate, every user on earth will use approximately 29 smartphones in our lifetime.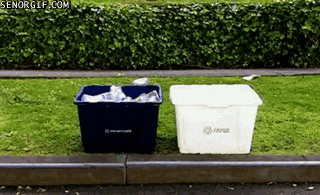 According to the U.S. Environmental Protection Agency, approximately 150 million mobile phones are thrown out each year in the United States alone. That means around the same number of new phones are purchased to replace them. Newer models are constantly released on the market to replace older ones at the profit of tech giants like Google. Meanwhile, only around 15% of electronic waste is recycled properly, meaning the world's landfills fill up at the same rate as the pockets of thriving tech giants.
So, lend a helping hand to your wallet and the planet — opt for Google's Pixel 3a and keep at least one smartphone out of the landfill this year.