Are you investing or planning to invest in an iPhone XR and want to find the best equipment? Discover the best iPhone XR accessories needed for optimal equipment.
The iPhone XR is a pure technological gem available at a slightly more affordable price than its XS and XS MAX counterparts. With 3GB of RAM and an Apple A12 Bionic processor, its performance is on par with the best smartphones on the market. Its 6.1″ LCD screen offers excellent resolution. The 12 Mpx main camera produces high-quality photos and includes FaceID technology, which enables facial recognition for enhanced security.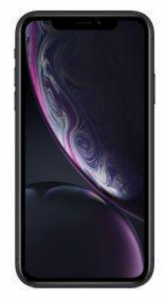 iPhone XR Protective Devices
First, the essential: protecting your smartphone is almost an obligation if you want to guarantee a long lifespan and keep the possibility of selling it one day at the best price.
Convenient iPhone XR Accessories
Are you a fan of playlists during your cardio session? Then the sports armband is made for you. You can adjust the placement to the location you prefer in order to improve your performance with music.
Another important accessory, GPS support allows you to take full advantage of all the features of your phone during your trips. However, be careful not to touch the screen when driving.
Connected objects and Bluetooth
Technology is trending towards connected objects and the 2.0 watches are not simply showing you the time. You want to connect to your smartphone, show your calendar or even a summary of your athletic performances? It's possible with just a glance at your wrist.
Among the other technical advances of the industry, the wireless chargers come second on the podium. They bring improved life expectancy to your mobile battery. A determining factor when you know how quickly they can lose performance. However, it should be noted that the charging process is longer.
Music
Want to enjoy your music in the best possible conditions? Back Market offers:
The best models of sports headphones.
Wireless headphones to insulate from noise in the subway.
Bluetooth speakers to amplify decibels at home.
Photo kits
For those who love beautiful photographs, you can considerably improve the performance of your smartphone. The Mpow 3 in 1 kit allows you to add 3 lenses to your phone and give it new possibilities. From macro to wide angle to fish eye, you will be able to best express your photographic talents. The use of tripod is almost indispendable to produce the best shots!