These days, smartphones are our most prized possessions! They are always within easy reach, and we turn them on more than a hundred times per day without ever really considering that they deliberately steal our personal data and unabashedly limit our choices because of the operating systems they deploy.
In France, the market research firm Kantar Worldpanel found that in the first quarter of 2020, Google and Apple possessed more than 99% of the OS market share (78.8% for Google's Android, 21.1% for Apple's iOS).
However, today's consumers are becoming more and more wary of the big names in technology. Whether it be a lack of ethics when it comes to privacy or security issues associated with applications, alternative, open-source operating systems and applications are now being sought to regain control of personal data and extend the lifespan of devices.
Back Market put these alternatives to the test.
First of all, what's an OS?
Short for "operating system," an OS manages – or rather controls – the mobile device (smartphone, tablet, etc.) when the device is turned on by acting as an interface between the device and the user.
Many people are unfamiliar with the technical aspects of a car – well, the same  goes for a smartphone. That said, you may need to know the OS of your phone before downloading software or an application or when trying to resolve an issue with someone from technical support. For most smartphones, the operating system (and its version) are displayed on the screen when the phone is powered on. Otherwise, you can usually find this information in the "General" or "Information" tab of your phone's settings.
With nearly 80% of the OS market share, Android has (so to speak) taken a big chunk of the iOS apple. Android is an operating system that is owned by Google and used in 9 smartphones out of 10, as well as in tablets, TVs, computers, smartwatches, and more.
iOS is the operating system developed by Apple for its iPhone, iPad, Mac, and smartwatch (Apple Watch). It was released in 2007, or one year before Android, and despite its stability, remains extremely "closed."
Each of the new versions of these rivaling systems comes with its own set of corrections and improvements.
Smartphones are an essential part of our daily lives. They are our gateways to a world full of innovations, albeit a world where our choices are largely made for us.
Although each app store offers a wide variety of applications, the fact that we have to choose between iOS and Android means that our choices are dictated in terms of the device, its content, and its services. When it comes to smartphones, we're like fish having to choose an aquarium.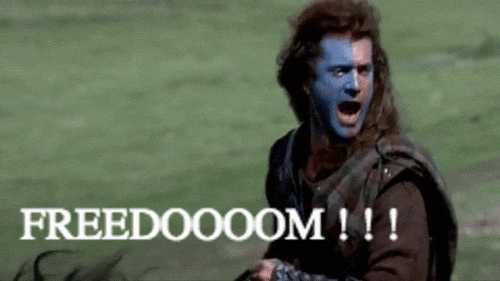 What's more, if you have an older phone, you might not be able to obtain important updates to its operating system. In such a case, we're no longer dealing with programmed obsolescence but with software obsolescence, a phenomenon that leads us, for the sake of convenience or just to stay in vogue, to purchase new and more sophisticated devices that ultimately cause more pollution because they are less and less recyclable.
This is precisely why more and more people are gravitating towards mobile operating systems that are as "free" as possible, updated regularly, and designed to ensure older smartphones don't get left on the sidelines.
The best open-source alternatives to Android
On Android smartphones, the vast majority of users install applications by way of the Google Play Store. Nevertheless, there are several viable alternatives that let you bypass the services of Google and consequently prevent Google from collecting your personal data, all the while allowing developers to earn a greater share of the profits. These alternatives are all the more essential if you have an Android device that can no longer access the Play Store because it is missing an important update, or you own a smartphone (such as a Huawei) that has lost its Android license and thus its access to the Google store.
Let's take a closer look at these alternatives which allow us to "de-google-ify" our devices, all the while making them last longer.
Android lets you access multiple stores from the same device. If you have a Samsung or Xiaomi smartphone, you've probably noticed that the manufacturer offers its own marketplace or app store in addition to the Play Store. Although they cannot compete with Google in terms of content, these stores have the advantage of being more secure and better organized, and offer better pay to the developers of their apps. On the other hand, with manufacturers now hoping to break free from the dominance of Google, we're likely to see increased competition when it comes to seizing shares of the market.
Little known to the public but popular among those who wish to free themselves from the grips of Google, F-Droid is a store that offers "free" and open-source apps without the need to create an account, as well as a simple interface and access to certain applications that are banned from the Google Play Store. F-Droid also lets you exchange apps with nearby users without having to connect to the Internet.
3. /e/ (formerly known as Eelo)
A mobile operating system, /e/ was developed to remove Google layers and offer a variety of "free" online services and applications that work with all the best-known Android applications without collecting personal data from users.
Small but powerful, PostmarketOS is an open-source operating system that takes up less than 10 MB of space. Built with absolutely no Android elements, it offers users a completely "free" system with a life cycle of around ten years! PostmarketOS is the perfect OS for combating programmed obsolescence and even lets you install your own graphical interface!
Differences between Android and open-source OSs
If you decide to replace Android with an open-source operating system, you may have to forego important features such as notification, localization, and theft protection systems. On the other hand, your personal data will be much more secure and your smartphone will last a whole lot longer, usually until its hardware stops working.
The best open-source alternatives to iOS
Unlike Android, Apple has done everything in its power to prevent the emergence of alternatives to its App Store. However, there are a few tricks for penetrating the iOS stronghold.
"Jailbreaking" involves bypassing and unlocking Apple's operating system in order to remove native applications or add unauthorized applications and thus customize the interface, organization, and operation of your smartphone. But beware, it's not without risks! Jailbreaking should only be done by experts, for a jailbroken iPhone, iPad, Mac, or any other Apple device immediately loses its warranty and becomes vulnerable to viruses from malicious applications you might download.
You've been warned!
If jailbreaking isn't your thing, you may want to consider AltStore, one of the leading independent alternatives to the App Store that can be installed without having to tamper with your device. AltStore is a marketplace that lets you download both games and unofficial applications.
Quick and easy to install and featuring a wide range of applications that cannot be found in the App Store, these two alternatives have quickly become standards among users. TutuApp and TweakBox let you download modified versions of popular apps such as Snapchat and Instagram.
In conclusion, programmed obsolescence, software obsolescence, and the extreme conditions required to make our smartphones highlight the growing need to put an end to overconsumption. We must not only become open to ecological solutions, but also to alternatives that enable us to extend the lifespan of our devices without having to worry about major tech companies depriving us of new innovations or compromising the privacy of our data.