With 99% of its household waste recycled, Sweden is one of the places leading the way in the circular economy, and since 2015 has been home to a unique shopping mall unlike any other in the world: one completely dedicated to recycled products and the activities associated with them. The birthplace of this completely new kind of shopping mall is the city of Ekilstuna, 62 miles from the Swedish capital, financed by the local council in partnership with a business in the area.
A shopping mall 100% dedicated to recycling
Going under the rather appealing name of ReTuna Aterbruksgalleria, the mall is the ecological brainchild of a group of committed environmentalists. Its main purpose is to meet the strong demand for recycling among Swedish consumers.
Less than two years after first opening, the mall now has 14 shops dedicated entirely to providing used products with a new lease on life. Smartphones, clothing, furniture, decorative accessories, electronic devices, tools, toys and bicycles: everything sold in these shops is 100% recycled.
The mall also contains various places where you can get organic and eco-friendly food to eat, a design school, a conference center and an exhibition hall. Additionally, a drop-off center for used items has also been installed. They are even able to accept large and cumbersome items due to the advantage of having a major recycling center located close by. Everything here has been designed with one ultimate objective in mind: combat the planned obsolescence built into consumer products.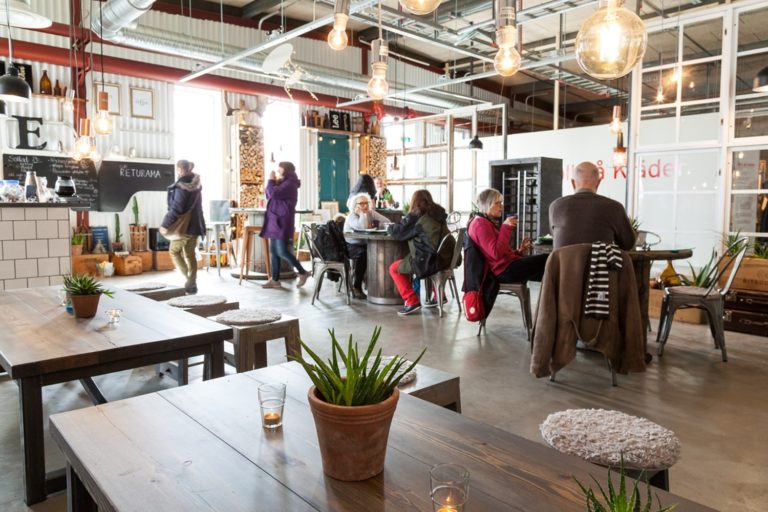 Simple, circular and profitable in operation
Any local resident who wishes to do so is free to bring items that are worn or no longer working to the mall to drop them off. Depending on their condition, they are then either passed on to the second-hand shop or to the recycled product stores. This means they get the benefit of being subjected to a refurbishment process, with the work carried out by a social enterprise, designers and creative experts. Any items not suitable for the shopping mall itself are redirected to other recycling channels.
This circular-economy based approach has something to offer everyone. Local people are able to get rid of their unwanted items, the city council no longer needs to collect them, the workers benefit from the jobs the mall provides, there are advantages for merchants of course, and finally, the consumer gets something out of it at the end too.
A first that is set to inspire others in its wake
By making reconsumption more widespread and commonplace and helping to combat and reduce waste, this is a new step forward towards a different model of consumption. And it is being achieved by putting everyday products back into the cycle while at the same time preserving the Earth's natural resources. It is safe to say that this is one shopping mall concept that is bound to spread like wildfire. And the fact the mall organizes guided visits and conferences that are open to all kinds of professionals makes this especially true. These measures are contributing to the buzz the mall is currently generating all around the world.
So let's get the word out there: it is definitely and definitively possible to sell second-hand products at a large scale.