On September 10, 2019, at 7 p.m. Central European Time, during the 2019 Keynote in Steve Jobs Theater, Apple unveiled its latest products. On the agenda: replacements for the last generation of iPhones (iPhone XS, iPhone XS Max, and iPhone XR), a new iPad, an Apple Watch, and… some new competition for Netflix.
Now is the time to take stock of all this, with a special emphasis on the new iPhone range.
Keynote 2019: What's new?
It was hardly a surprise that Apple is launching three iPhone models, just as it did in 2018: iPhone 11, iPhone 11 Pro, and iPhone 11 Pro Max. The first is a bit more accessible than the XR was when it was first released, as it will cost "only" $699. Of course, you'll find the price a lot more manageable if you wait a bit and opt for refurbished. The iPhone 11 Pro will cost $999 upon release, while the Phone 11 Pro Max will cost $1,099.
For those in a hurry, here is the gist of the major innovations on the new line: three rear cameras for the iPhone Pro and Pro Max, including an ultra-wide lens, longer battery life, and an even faster processor. In other words, there's nothing revolutionary here. This an upgrade, intended to match the flagship devices from Apple's formidable competitors, Samsung and Huawei. Still, the new line is sure to please photography enthusiasts.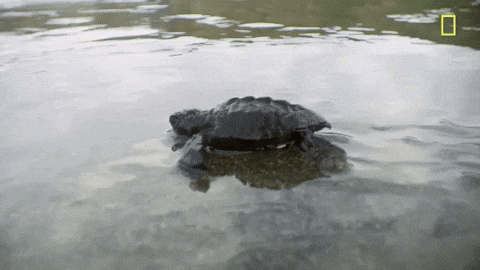 iPhone 11, iPhone 11 Pro, and iPhone 11 Pro Max
Performance
As the rumors suggested, at its 2019 Keynote, Apple unveiled an even more powerful new SoC . Here comes the A13, successor to the A12 Bionic. Among other things, the new chip will make it possible to improve game graphics and fluidity in augmented reality. The iPhone 11 will stay at 4GB, while the Pro and Pro Max will reach 6GB. And let's not forget to mention that the iPhone 11 and 11 Pro will give 5G a miss.
Battery Life
The iPhone XR's battery quality already gave us a pleasant surprise, and the iPhone 11 will make a clear improvement: 3110 mAh for iPhone 11, 3190 mAh for iPhone 11 Pro, and 3500 mAh for iPhone 11 Pro Max. When compared with the 2018 models, their batteries will last at least 4 hours longer.
One detail that remains to be seen: The iPhone 11 series might feature two-way wireless charging. This feature would allow the new iPhones to charge wireless and to provide a charge to other devices, such as the latest-generation AirPods.
Screen and Display
The iPhone screen has apparently reached its full size. The same sizes will be on offer as in 2018:
                iPhone 11                              iPhone 11 Pro                      iPhone 11 Pro Max
                        6.1                                            5.8                                                    6.5
                     Inches                                    Inches                                             Inches
       1792 x 828 px (LCD)           2436 x 1115 px (OLED)         2688 x 1242 px (OLED)
Camera
Here's where there's something new to report!
On the iPhone 11 line, the camera features have been thoroughly revamped. Following the strategy of market leaders Samsung and Huawei (among others), the iPhone 11 Pro and Pro Max boast three rear camera lenses, the third offering a wide angle. This trend, which makes cell phones look more and more like ladybugs, is certainly on a roll these days. Among other features, photo enthusiasts will be thrilled to learn that the three cameras make it possible to record two videos simultaneously. Super practical, right?
The base model, meanwhile, has only 2 cameras, which still represents a significant advantage over the iPhone XR. The 12 Mpx front camera still offers 4K video recording and includes the option to record in slow motion. We are also happy to note the welcome presence of a "night mode" on all models.
Design
Here as well, the novelty stems from the rear cameras. It seems that the Cupertino-based company seeks to distinguish itself with a unique camera placement design, using a large, very visible, rectangular element that includes the lenses and flash in a zig-zag pattern. It remains to be seen whether fans will be swept off their feet.
Apple is also adding two new colors to the palette, for just a touch of a facelift: a lavender purple and a mint green. A breath of fresh air!
A new iPad, Apple Watch Series 5, and Apple TV +
Alongside the new iPhones, Apple unveiled:
A slightly larger and heavier iPad that is less comfortable and more expensive. It uses an aging processor (the A10) and has 32BG memory.
A smart watch with a display that never sleeps.
An on-demand video service priced at €5/month, for which Apple recruited the likes of Steven Spielberg, J.J. Abrams, and Jennifer Aniston. You know, no big deal.
Following its clear decline in sales in 2018, the California-based giant is relying on its 2019 Keynote to turn things in the right direction. We'll see whether the iPhone 11 line and the other new products are enough to do the trick.