You just love that pocket-sized computer known as your iPhone, and we fully understand. There's just one problem: the storage space! Are you tired of seeing "insufficient storage space" pop up at the most inconvenient times? Back Market lists the simple steps you can take on your device to free up maximum memory.
Step 1: Back-up
Before you start fiddling around with things, back up your data. No one is immune to the occasional screw-up!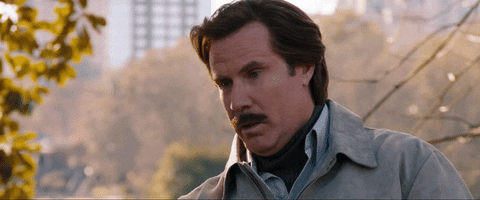 Evaluate the current situation + delete apps
To find out how much space is available on your iPhone, go to Settings > General > About. The "Available" line will show how much space remains. Next, in Settings > General > iPhone and iCloud Storage > Manage, you'll find a list of your apps, along with the space they take up. This helps you identify the apps that take up the most space and decide which ones to uninstall. Delete the ones that you don't really use anymore or all that often!
iTunes updates
It's preferable to handle your iOS updates on a computer through iTunes rather than directly on your iPhone. The mirror copy will take up less space than an update made directly from your device settings.  The crash logs will be transferred, then deleted from your iPhone. Also, turning off your iPhone regularly helps to eliminate as many residual files as possible.
Empty the browser cache
To delete your browser history and the data from websites you've visited, go to Settings > Safari.
If you want to preserve the cookies from your favorite sites, click "Advanced" to see all of the sites that have placed cookies on your iPhone. Click "Edit" to delete them one by one. Otherwise, click "Clear History and Website Data" to trim the fat.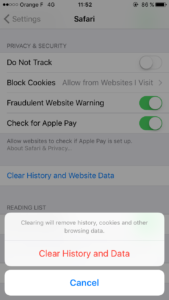 Empty app caches
Certain apps (Spotify, Instagram, Gmail, WhatsApp, etc.) don't allow you the option of deleting all data, but you can get around this problem by completely uninstalling and then reinstalling this app. It's a little extreme, perhaps, but it sure does work!
Deleting texts
Your message history takes up space, especially when photos have been shared. Are you sure you want to hang onto Aunt Sally's texts from a year or two ago? Go to Settings > Messages > Keep messages, then set a storage period: 30 days or one year. If you'd like to keep some old conversations, delete the photos in them to free up some space. Within the conversation, click on the "i" located in the upper right-hand corner and delete the images and attachments of your choice.
… and emails
Since attachments take up a lot of space, delete unimportant emails on a regular basis or delete and reinstall your email account in order to delete the cache (it's rough but super effective).
Offline downloads
It's great to download something to read or listen to later on when you don't have an internet connection, right? It's practical, but it sure does take up space! Go to Settings > Music > Cellular Data, then deactivate "Downloads." In "Downloaded Music," it is possible to see how much space is used by each artist and delete them one by one.In Apple Music, select a playlist or a song and delete the download. In the Netflix app > My videos, delete downloaded videos.
Sort your photos/videos
Go to Settings > Photos. First trick: Turn off "My Phone Stream" to avoid storing photos from your other devices on your phone. You can also turn off the "iCloud Photos" option. Go to Settings > Camera. If you take high-quality HDR photos, which use a lot of memory, don't keep the original photo. As for your videos, reduce the image quality: Go to Record Video and select 720p.
Deleting iBooks you've already read
Go to iBooks, click "Select," and choose books to delete. By deactivating the automatic download option in Settings > iTunes Store & App Store, you'll eliminate the possibility of uploading transparently from other devices.
iCloud back-up
Through your iTunes account, you have 5GB of free iCloud storage, so it would be foolish not to take advantage of it. Go to Settings > iCloud and select items to store in your iCloud space, such as photos, emails, or contacts. Then activate the transfer.
Jailbreak
For those with a jailbroken iPhone, it's possible to make a tweak for a deeper clean: ClearMyCache, iCleaner, Clean Master, and CacheCleaner are free, while PhoneClean is a paid service.
All right, it's your turn! So, tell us: How many gigabytes have you saved?