Like PCs and conventional desktops, laptop computers can be used for many different purposes. What are the main characteristics you should take into consideration before purchasing a laptop? With prices ranging from cheap to extremely expensive, and a large selection of performance options and screen resolutions, it's easy to feel overwhelmed – especially when you're up against a salesperson who is eager to take advantage of your uncertainty and lack of know-how.
Back Market will help you find your bearings.
What will you use your new laptop for?
First and foremost, you'll want to determine exactly what you need your future laptop for.
Perhaps you're looking for basic functions such as surfing the Internet, working with text documents and spreadsheets, streaming your favorite series, or looking at pictures from your vacation in Martinique…
On the other hand, maybe you need more advanced features which allow for increased mobility, video editing, or extensive multimedia use.
Finally, if you happen to be a video game aficionado, then you'll need to choose a machine that can really deliver.
If you only plan to use your new laptop for basic functions, then a simple hardware configuration will probably do. Gamers, however, will want their computers to come with all the trimmings.
Battery life
When you're out and about, in the subway, or waiting for a flight at the airport, you usually don't have access to an electrical outlet.
If you plan on taking your new toy with you wherever you go, then a good, long-lasting battery can do wonders for your peace of mind. You'll also need a laptop with a long battery life if you regularly exhaust your machine's resources: video games and bulky software are infamous for draining batteries quickly!
On the other hand, there's no use opting for a laptop with a long battery life if you'll only be using it for simple things like browsing the Internet or watching lolcats videos.
The battery lives advertised by manufacturers are almost always overestimated. You can safely deduct 10 to 20% from any battery life listed in the stores – for example, if the sticker says 6 hours, then the laptop can probably run on its battery for around 4-5 hours.
Weight
One of the biggest concerns when choosing a laptop computer is the weight of the new machine. If your computer is to accompany you on your everyday travels (such as on the subway), then its weight is of the utmost importance. There are a number of lightweight models on the market, including hybrids and ultrabooks, but by purchasing a miniature laptop, you may be sacrificing other qualities: smaller batteries have shorter battery lives, a thin frame is less effective at dispersing heat, and a lack of ports can prove to be frustrating.
The yardstick should therefore be your everyday use: will your laptop hit the road with you or pretty much always stay at home?
Screen size
When it comes to "travel" laptops, you may run into problems with their screens. The wider the screen, the heavier the laptop will feel in your bag. It might be necessary to make a compromise here.
Another important consideration is screen resolution. Today, HD (high-definition) resolution is the norm: if you settle for anything less, then you may experience discomfort while reading. You can, of course, opt for a superior resolution if you need it. Do you edit images, design web pages, or create graphics? If so, then go for a high-quality screen resolution.
Performance
These days, the majority of laptops are designed for word processing or surfing the net. For basic laptop functions, 4 GB of RAM and an Intel Core i3 processor are more than sufficient. When storing data, an SSD (solid-state disk) can be a real asset! However, these disks are more expensive than HDDs (hard disk drives), which will reliably store your files without emptying your pockets.
If you're a gamer, opt for an Intel Core i5 or i7 U, along with a minimum of 8 GB of RAM and 500 GB of storage space. As for the graphics card, don't settle for anything less than a GeForce GTX 8/950M to ensure you get as much enjoyment from as many games as possible.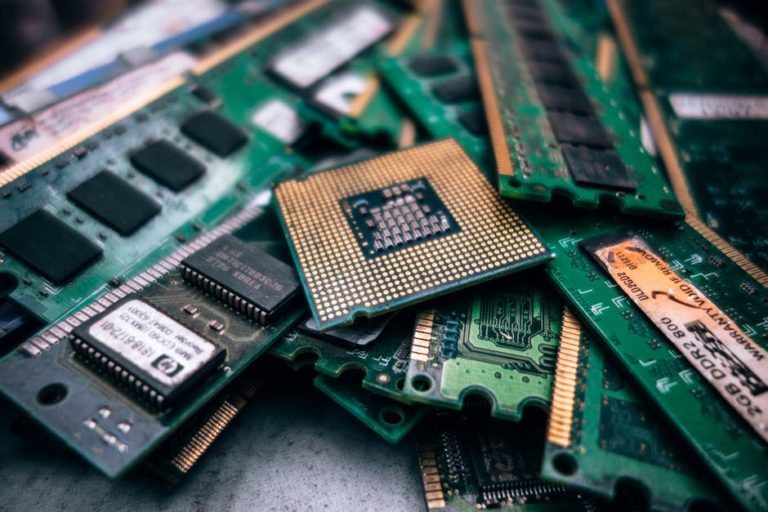 Which operating system?
Mac OS can only run on Apple computers. If you wish to use this system, then you will not have a choice of manufacturers. Most of the laptops produced by the other computer brands come equipped with Microsoft Windows 10. Google's new Chrome OS operating system is still rare, but little by little it is gaining a foothold in the industry thanks to its minimal memory usage and easy-to-use features. It's even less common for laptop manufacturers to offer GNU or Linux operating systems. If you're interested in these systems, then Dell might be your best bet.
Let's not forget available ports…
Often overlooked during the purchasing process, the absence of various types of ports can make you painfully regret your choice. Once again, it's important to consider your future activities to determine the ports you will need for your new machine. How many USB ports do you need? Do you want an HDMI port to play your videos? Or will you need a variety of different ports to connect your various accessories? Of course, as the number of ports increases, so does the size of the computer. But ports are still a criterion that merits careful consideration.
And last but not least, your budget!
The more expensive the laptop, the more features and components it will boast. Does it really make sense to dish out 1,500 euros for a computer if you'll only be using it to watch YouTube or stream the 6th season of Game of Thrones while chilling out on your couch?
Nowadays, you can find a high-performance and versatile laptop to meet all your basic needs for as little as 500 euros. If you can spend more than a thousand euros, then you're sure to find a computer with enough power to satisfy more advanced users, including gamers.
It's up to you to honestly assess your usage needs and find the right balance between the criteria presented in this article. Take your time, and don't just fall for the color of the case or choose a model because it has a touchscreen! After all, there's a good chance your new laptop will be with you for many years to come.