We're becoming more conscientious as a society about our impact on our planet. But something that we often tend to neglect is the high environmental cost of the laptops, smartphones, and tablets we use daily. While their usage takes up relatively low amounts of energy and produces little in terms of toxic outputs (aside from maybe loud conversations in restaurants and texts from exes) their manufacture is an entirely different story. In fact, 75% of the energy consumed by a device during its lifespan happens before its box is ever opened by the buyer.
The issues are legion: the overexploitation of precious minerals, and iffy mining practices. The pollution caused by factories producing and shipping electronics around the globe. The lead and other hazardous waste that ends up in our landfills because of poor e-waste management. The 13 tons (!?) of water used to produce each of the 1.5 billion smartphones manufactured every year. Blablabla the list goes on.
The thing is, while everyone is invested in keeping our planet in good shape (though we often disagree what that means), we're also pretty invested in our electronic devices. Let's be realistic, the hollow emptiness of a hand without a smartphone is an immediate and concrete experience. Everything else we just mentioned before seems pretty theoretical and not so urgent compared to that. And so what happens is that most people simply file the information away for later – not because they don't care, but because they don't see any realistic options.
No one wants to have to choose between the Earth and their smartphone. This Earth Day, we give gadget lovers 5 ways to show the planet a little love using just a little bit of common sense:
Fix your shiz.
People aren't so worried about electronics because they don't buy new electronics everyday – it's not like, food or plastic. The thing is, the 20 month lifespan we allow our devices isn't actually that long considering how many resources go into them. Holding on to a smartphone or laptop just a little bit longer spreads out its cost (not just in its cash value but its environmental impact).
A cracked screen, an annoying software issue, or an old battery often provokes a knee-jerk reaction to just toss a device out. The thing is, these, and most other issues can often be fixed. The only real effort required: a quick Google for a local electronics repair shop. Bonus points for helping keep your community employed.
For those that want a challenge, you can try a little DIY and check out sites like iFixit.org where you can find all kinds of useful information to get your device up and running like (almost) new.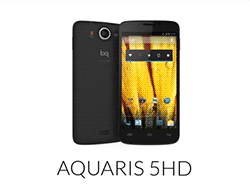 Resell that shiz.
If you're ready to part ways with your electronic sidekick, why not help him find a new home and make a little cash to boot? Smartphones, tablets and PCs hold their value more than you might think, and there's always someone happy to take a device in decent shape.
Gadget Gobbler is just one of many places you can bring your device. We like it because it's more than a trade-in website. They work with a lot of organizations in need, like schools, churches, and youth groups to raise money through cell phone recycling drives.
If you've got time on your hands it may be worth shopping around for the best offer. A lot of sites have price calculators and comparison features. Other sites to check out include Sell My Cell Phones and Sell Cell.
For the ultimate in convenience, seek out an eco-ATM, which makes selling your device as convenient as a run to the corner cash machine. They have kiosks in malls and other places around the country and dispense cash on the spot after the machine analyzes your device. It may pay out a little less than online selling options, but that's instant lunch money right there.
Give that shiz.
Just cleaning out that 'clutter drawer' can help you and someone else.  Quick Earth Day fact: by some estimates there is more than $13 billion (with a b) worth of used iPhones sitting idle in American closets and drawers.
There are a ton of great charity programs that turn over used electronics to raise money or provide a device to someone in need.  And most make it very easy with things like downloadable pre-printed shipping labels and convenient drop off spots.
For the patriotic, check out Cell Phones For Soldiers, which provides both phones and "minutes that matter" to our active and retired troops around the world. They accept all makes, models and conditions of cell phones.
The  Hope Line program is another good one that the National Network to End Domestic Violence has teamed up with Verizon on. The Hope Line program collects no-longer-used wireless phones and equipment in any condition from any service provider. With the funds raised from the sale of the refurbished phones, Verizon donates wireless phones and airtime to victims, and provides funding and other contributions to nonprofit domestic violence shelters and prevention programs across the country.
By the way, did you know that by law, cell phones sold in the United States must be capable of accessing 911 services regardless of their status relative to a carrier? Secure the Call is a charity that addresses the problem of the thousands of people who are electronically isolated from readily available emergency services. It provides free 911 emergency-only cell phones to domestic violence centers, senior citizen centers, police and sheriff departments.
Recycle that shiz.
If your device is really ready to meet its maker, don't just toss it in the trash! There are many ways to recycle anything, whether it's a single cell phone or a company-wide fleet of obsolete PCs. Many device manufacturers offer their own recycling programs – Dell Reconnect has recycled more than half a billion pounds of used electronics, the equivalent in saving enough energy to run over 100,000 homes in the U.S. for a year, for example. And big box retailers like Best Buy and Staples have recycling bins right in their stores.
Businesses can get into the recycling act, too, and even show bottom line results. E-Cycle.com lets businesses and organizations take a more responsible, secure, and profitable approach to mobile phone asset recovery and recycling. Its services safeguard the environment, protect wireless data, and turn used mobile technologies into new revenue. It has an active charitable foundation as well that donates to worthwhile charities.
The Consumer Technology Association (CTA) has a website that offers a handy recycling center locator (and lots of other useful info on a greener approach to electronic product use). Be aware though, that not every recycler is made equal. For that,  e-Stewards is a great resource to help you choose your recycler carefully, setting out proper standards on issues like landfill policies, material extraction and disposal, and policies on shipping waste to developing countries.
Buy refurbished (YEEEEHAW)
So now you're ready to go out and bring a new friend into your life. Well, your new friend doesn't need to be brand new. Buying refurbished keeps devices in circulation for longer, spreading out their cost and driving down demand for new products.  Last year 1 out of every 10 smartphone buyers opted for the used route. That number is growing as people balk at the $1,000+ price tags of new phones and realize that the model from last year – or the year before – will serve their needs, and budgets equally well. And you may be surprised: if you're interested in the latest models there are often refurbished versions of these available within months of their initial release.
Unlike buying "used," buying refurbished devices has become a viable and virtually risk-free process with the emergence of specialized sites like Backmarket.com (now making their debut in the US after launching in Europe three years ago, and selling more than $120 million worth of gear last year). Back Market carefully evaluates each seller, and guarantees that refurbished devices on their site are 100% functionally good-as-new, backing that claim with a 30 day trial and 90 day warranties.
This Earth Day, you don't need to be radical to make a difference when it comes to your electronic devices. All you need to do is what makes sense, for the planet and for yourself.