Today most of us are pretty inseparable from our smartphone. But apart from using the phone, text messages, email and social media functions, most of us don't really know just how jam packed these technological gems are with hidden super practical or fun functions, whether you have an Android or iPhone. We have taken a little look at these different features and included what we considered the most useful or the most fun in this article. Exploiting the full potential of your smartphone.
Top 5 best useful iPhone features
If you're the proud owner of an iPhone, here are some tips that could save you a lot of time. So onto the ranking!
1. Scan a document with Notes
With an iPhone, there is no need to download a specific application to scan your documents and generate PDFs.
Launch the Notes application > New note > press the + button > choose Scan documents.
Once the camera is activated, all you need to do is properly frame your documents and take a shot, then save them in the format you want.
2. Get the definition of a word you don't understand
If there is a word you're not sure of when reading an SMS, email or article on your iPhone, no need to search Google! Just select the word that is causing you some grief by keeping your finger on it and choose "Definition" from the black menu that appears above it.
This tip will allow you to understand the meaning of words such as amphigouric, abstruse or abutyrotomofilogen so that you can then play the pedant and drop them into a conversation (bet you just tested this tip right now!)
3. Wi-Fi password sharing
No need for a sticky note with your connection password when a friend or relative with an iPhone visits you. If they are stored in your address book, all they have to do is select your network in the Wi-Fi settings. On your iPhone, a window will invite you to share your Wi-Fi password. This will then be automatically entered on your visitor's smartphone.
4. Use Siri to find your iPhone
If you've forgotten where you put down your smartphone, the Siri wizard is very handy for finding it. Just say, "Hey Siri, where's my phone?" and Siri will reply "Follow the sound of my voice". You just have to use the voice to guide you so you can retrieve your beloved iPhone.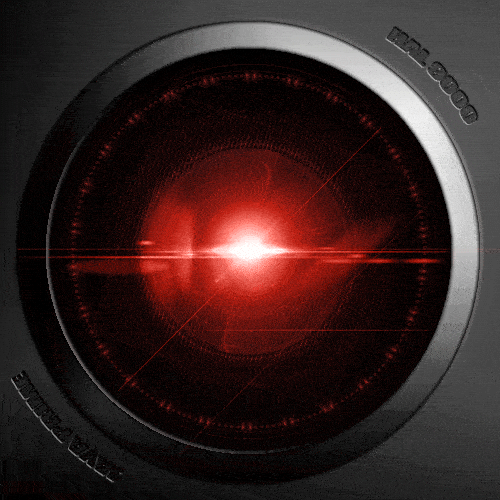 5. Activate one-handed keyboard
Depending on the size of your iPhone screen, if you have a small hand, it is not always practical for you to use it properly when entering text, for example. You can adjust the size and the position of the keyboard according to which hand you hold your smartphone in. To do this, from the iOS keyboard, hold your finger on the icon of the world map or those of the emojis and in the options displayed select the left or right keyboard icon as you prefer. It will narrow to more easily fit your handling.
Top 5 best Android smartphone functions
Installed on many smartphones, Android also has tucked away useful functions that you never even imagined existed.
1. Unlock your Android smartphone automatically
It can often be a pain to unlock your phone every five minutes. The Smart Lock function in the smartphone allows quick and easy access to your phone when you are using it. This function is particularly practical. To activate it, go to Settings > Personal > Security > in the advanced settings, press Trust agent and activate the Smart Lock function > in Device security, press Smart Lock.
2. Access your phone from the phone of a friend or relative
If you forgot your smartphone and you absolutely must show your friend or relative the SMS received from a hotel, a compromising photo of your boss or any other file, use their Android phone and connect your account to their device as a guest user.
3. Reduce eye strain and save battery
If your lifestyle means you constantly have your nose to your smartphone, it is essential to reduce eye fatigue generally caused by the looking at bright colors. Android has a feature that allows you to take action on eye fatigue which also has the advantage of saving your battery. To do this, go to Settings > Developer options > scroll to Simulate color space> select Monochromatism.
Since the release of the Galaxy S5, you can measure your heart rate with a vital component of your Android smartphone: your camera! When paired with an app called Runtastic Heart Rate FC that you find in Google Play, you can simply run your finger across the camera cell to see your heart rate.
5. The secret code to reset the phone to factory settings
If you want to completely format your smartphone without going through the settings box, type the code *2767*3855# on your keyboard. Your phone will be restored to factory settings, but do not use this code unless you're really sure as the action is irreversible. 
After having seen these great tricks that come with iPhone and Android smartphones, how can we resist the urge to introduce you to some really wacky applications and features that are sure to be useful or to occupy your mind when you've nothing better to do?
1. Identify the planes flying over you
Have you ever wondered where the flights you can see above you during the day are going? Thanks to Siri, this question risks turning into a habit. Ask Siri what plane is passing over you, its altitude and its angle, you might be quite surprised!
2. Find the game hidden in the Android settings
This is a small particularity of Android developers. They like to leave secret little games called Easter Eggs to entertain their users. To find this game on your smartphone, go to Settings > About phone > Press Android version three times > press N several times and swipe down. A cat emoji should appear below the N.
Please note, this does not work on all Android smartphones, so don't call us liars if Google forgot you! 
3. Milk the cow – iOS and Android
If your dream has always been to become a farmer, we have the solution! This game gives you the chance to milk a cow as well as organizing milking competitions with your friends. This game has been downloaded millions of times so we'll let you test it and tell us about the experience!
4. Use your phone as a level
Newer iPhone models have the Level feature in the Measurements app. If you don't have that app, not to worry, launch the Compass app, slide your finger to get the second screen and you will find the level. This allows you to hang your picture or your shelf on the wall as straight as possible without the need for someone yelling "go back a little to the right, a little bit lower left"! ». 
Use these features to get the best out of your phone and turn it into a true Swiss army knife. Sadly, we've still not found a function for it to make a cup of joe, but we suspect that it will happen eventually. Do you know of other useful features? Feel free to share them in comments.