The iPhone has transformed our lives, our daily routines, our social relationships and, unfortunately our bank accounts (hello iPhone 8!)  It's also a silent killer, eliminating more than a few habits and items from our daily lives, making them has-beens in less time than it takes to download a new iOS version…
Here's a quick overview.
MP3 players – and the iPod
This is the most unlikely parricide in the world of tech. By launching its iPhone, Apple utterly buried its ancestor, the iPod. Looking more closely, you recognize that the instinct for creating the smartphone was already intrinsic in the touch-screen MP3 player. But, for the iPhone to fulfil its potential, it had to kill its father.
Phone number
Even ten or fifteen years ago, you knew your home phone number, your grandma's number, and probably your crush's number off by heart. Today, you don't even know your own mobile number. Back in summer camp, you were on the cutting edge of style when you took your new BFF's number down on your trapper keeper. Now, you send contact files over AirDrop. Game over for phone numbers.
Maps and A-to-Zs (and even GPS)
A minute of silence for those Millennials who've never known the nightmare of looking for the name of an obscure town on a map when said town is actually hiding in one of the creases.
Bonus: you never really knew how to fold the damn map in the first place.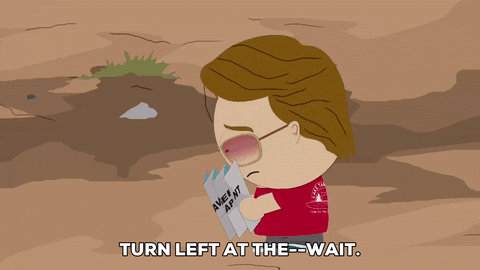 Dictaphones
OK, who used them anyway apart from the actors on CSI who were dictating their notes?
Weather forecasters and movie schedules
The 8.30 p.m. appointment with the guy who will decide if the highlight of your weekend will be a stroll along the beach, or a VHS while snuggling under your duvet. No more hanging around the movie theater to figure out what to watch next. Now we gettin' organized. With two apps, I've chosen the object of my next Netflix binge, booked our places for "It" and ordered an XL popcorn with a side of Xanax. And the beach – that's for next Thursday.
Spontaneity
There was a time when you'd push your friend into the water, jump into the pool, or break into a sprint to catch your bus. You'd playfight with your little cousin and roll around on the floor. Now that everyone carries around a month's worth of minimum wage in their pocket, you have to be a bit more careful.
Cameras and camcorders
We've collectively forgotten the ultimate embarrassment of going to pick up the photos you'd taken at that boozy party from the photo lab. We've also forgotten all about the films from the 90s (the ones with 26 shots, not the ones with Meg Ryan). What's sure, however, is that we now all think we're Annie Liebowitz or Henri Cartier-Bresson. Plus it's easier to immortalize life's little treasures, like your little one's first steps… or that time you met LeBron while lining up at Walmart.
Boredom
Can you imagine John Lennon writing er… Imagine while swiping on Tinder (poor Yoko, don't you know?) or aimlessly browsing Instagram? Those moments of solitude, waiting for a train or a late-arriving friend are gone forever. Now, each moment is devoured by Facebook videos and improbable Pinterest recipes. On the other hand, we now know what an exotic fruit Pavlova is, and that's priceless.